Match Review: Casuals FC vs Olympique Gaulois Singapore
25-Aug-2017 20:15
League // UWC Dover

1

1

0

0

0

4
Referee - Ruslee // Assistans - N/A & N/A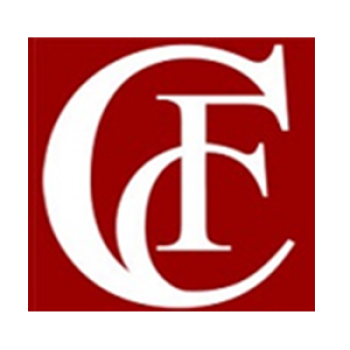 Casuals FC
Report
match report
They say Mayweather made USD400M on Saturday night in Vegas, which if I round up to 10 full rounds is approx USD40M per round, USD13M* per minute or USD222k* per second! That's not bad at all if I do say so myself. For perspective the top Tech CEOs make way less….. Ginni Rometty CEO IBM made only USD96M, Elon Musk USD99M, Sundar Pichai (google) USD106M, Tim Cook USD150M and finally Marc Lore USD236M albeit most of that came from acquisitions. Let's have a look at the bankers, most will be surprised to see that bankers these days make less than the tech geeks! Who knew! Everyone still hates on bankers though, I work in a bank and im really cool so not sure why people wouldn't like us. Top spot for 2016 is Jamie Dimon, USD28M or just over 2 rounds of boxing….ROFL. James Gorman….who? yeah samez, Morgan Stanley USD22.5M…peanuts! Lloyd Blankfein of big bad Goldman…USD22.3M! PATHETIC! As I write this im signing up to Vanda boxing gym because I reckon I could batter Mayweather and even if I don't (obvs I will) I can probably still retire on a few million and invest in some cryptocurrencies. I digress, poor old Money May' will see the tax man take 50% so he's already down to USD200M but as he said after the right he probably won't even cash it in…why you ask…..well probably because he's actually really f*cking dumb! He's probably thinking MWAHAHAH the tax man won't know im holding this big juicy cheque hah I'm so smart! So smart that he announces this on instatweet or whatever its called! Ha what a melt! On a side note, All Blacks gave the Aussies a 17point head start and still won! They say Aussies are renowned for their sporting prowess which is utter shite! They have 2 tennis players that give up if they are tired and a rugby side that couldn't close a door! PATHETIC! Wow I really have gone off topic here. French won 5-0, Robert dives and screams every time someone is near him, they have a crazy mental bald guy at the back who should be on meds and yet they still scored 5! Yikes.
STATS
Yellow Cards
Hamza Ben Naceur Gharfane
Robert Eziakor
Thomas Vacher
Remi Tache
Scoring
Leo Rocha
Leo Rocha
Iliass Tamime
Robert Eziakor
Robert Eziakor
Assists
Leo Rocha
Leo Rocha
Remi Tache
Labib Oussama
Bengi Monzini
Man Of the Match
(opponent)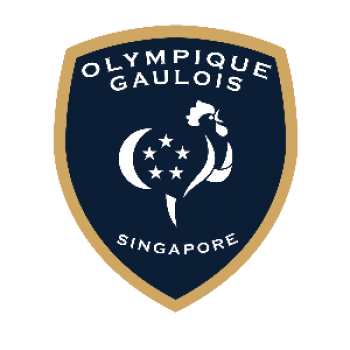 Olympique Gaulois Singapore
Substitutes
Report
5 Bananas to 0
First game of the season. A strong squad despite missing 4 or 5 players. As Casuals described well in their report, nothing special happen in front of our goal apart from 1 penalty claim on Banana Dyne and a good save from Keion on a lost ball in the box in first half. We thanks the doc for allowing crazy Mab "Money" Doussen to play with us tonight despite the fact he could not find his pills. On our side we have a bit more to declare than talking about how much money my uncle use to make when picking up potatoes on the field. A solid line up and more importantly a strong bench that allowed us to score 5 goal in the 2nd half. First half was quite. We struggled to find our pace and each other. Banana Andy did well to stop the transmission between our midfielder limiting us to some long ball over the lines for Rob. Second half was much better. Coach Nono did 2 subs and brought in some speed on the right wing with Leo. Toudi moved as right def when new joiner Erwann settled at the back with the Crazy Dude. Quickly we managed to be a bit more clinical in the passing and soon found Iss over the def for him to lob the keeper. Turning point of the game came a few minutes later when Banana was stoped in our box and claimed for a penalty which was not awarded. On the counter attack their midfielders cleaned the soles of his boots on Nono and received his second yellow card of the night. With only 10 men on the pitch, spaces opened up and soon after we score 4 more thanks to Robx2, Leox2. A solid performance from everyone especially in 2nd half to get a good start of the season for us. Rob was tremendous up front, moving and battling on every ball and could have deserved a MOM. Some other player like Leo or Nordine were also instrumental in the win but the MOM has to go to Crazy Dude Mab, for just been Mab, limiting Casuals to only a penalty claim over 90 min. MOM Casuals goes for Banana Andy who did really well in first half and was always a threat. To conclude, OG, managed a great start of the 2018 campaign with 2 goals from our Olympic Freestyle diver and a clean sheet with Casuals not been able to get passed our Crazy Mental Full back.