Match Review: German All Stars vs Singapore Vikings FC
19-Aug-2017 15:00
League // Turf City 1

3

0

0

0

0

0
Referee - Tony Curulli // Assistans - N/A & N/A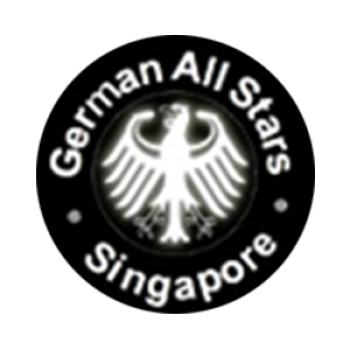 German All Stars
Report
Still waiting for the first points...
Both teams started highly motivated in the first match of the season, aiming for the first three points. Vikings had a better start of the game, playing quite organised and keeping possession very well. But German Allstars were solid in tha back and had their chances by quick counter attacks. Our newcomer Thomas used on of these chances which brought German Allstars in the lead. But a few minutes later the Vikings scored with a nice header from their striker. With the score of 1-1 the teams went to half time break. In the second half, the Germans played better and more confident, creating several chances but without scoring another goal. Vikings were better in converting their chances into goals, bringing them 3-1 in the lead. The Germans never gave up and kept on fighting. A few minutes before the final whistle Vikings made an owngoal after a nice cross. But after that, there was not anough time left for the Germans to score another goal. Thanks Vikings for the nice game and congrats for the first three points, we are looking forward for the re-match.
STATS
Yellow Cards
Mark Leonhardt
Phillip Von Pein
Christian Frank
Scoring
Thomas Sorensen
Thomas Sorensen
Leslie Andersen
Assists
Jonas Groenbech
Brian Spietkitz
Leslie Andersen
Man Of the Match
(opponent)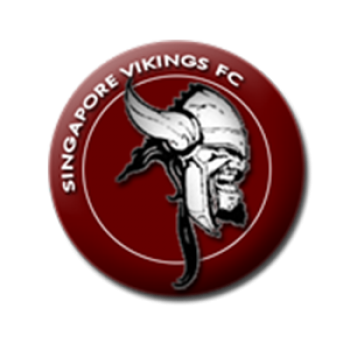 Singapore Vikings FC
Line-Up
Substitutes
Report
Kicking off the season with 3 points
A first game of the season with very little preparation. Only had Swiss cup and windmill cup, but no real training games in hand prior to this clash against our German opponents. We showed up with a good squad that counted 4 new players from last season bronze team, so the width was looking to be key on this hot day with quite a few unfit players in the starting 11. We were definitely seeking revenge from last year 4-0 loss in the plate final that was just a shitty day for the Vikings. Game started out a little nervous with a bit of sloppy passing from both teams. We felt we were the better team, but the last pass was just missing and as such didn't see us through the German defence. Rasmus did well on holding midfield throughout the match and a few more cards could have been shown to our opponents in this phase of the match. German Allstars are always dangerous so despite our feeling of being in control they should have the first goal with Bastian fighting hard in midfield and passing through to striker who neatly made it 1-0. Shocker for the Vikings who immediately started to play better football. Jonas forced out a standard situation a few minutes later in the right side – took it himself – found Tommie with a neat cross – Tommie jumped like u normally only see NBA players – and 1-1 on a fantastic header. Break was welcome for both teams, and we had quite a constructive talk from coach Lars during half time. Keep playing the ball around and we'll get the victory. 2-1 was again Tommie who, together with Les, created chaos in Germany penalty area and while keeping 3 Germans away Tommie scored a screamer half laying down. His fans on the side line were pleased to see the "old" Tommie back. 3-1 was again a standard situation with a nice ball from US from right corner flag that neatly found Leslies head at the back post and he made no mistake to claim this victory. We were under unnecessary pressure in the last 10 min caused by weak solutions and errors. GA got the 2-3 goal on a long ball to back post where our one and only panda jumped the highest but unfortunately headed the ball in own net. Last few minutes automatically became a little more interesting, but luckily Tony only added 5 min and 1st 3 points of the season was a reality. MOM went to newcomer Rasmus closely followed by double goal scorer Tommie San. Well done chaps and let's try to keep it up.