Match Review: Aioli Monkeys FC vs German-Swiss All Stars
13-May-2017 17:00
League // Turf City 1

0

0

0

0

0

0
Referee - Johannes Stalenburg // Assistans - N/A & N/A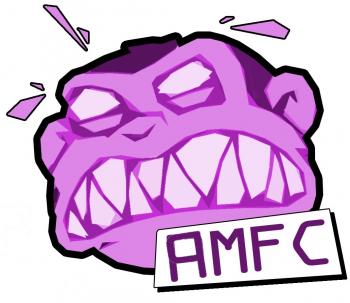 Aioli Monkeys FC
Report
Final game of the season and with 4th place in our hands we managed to let it slip away GAS showed intent early creating 3-4 chances getting behind our back 4 and were unlucky not to get ahead. on 15 mins we broke away and eric blasted in a shot to put us 1-0 up. It wasn't long before GAS got a deserved equaliser and i think they were 2-1 up at HT. Second half and ichi scored a cracker smashing one in from the edge of the box and followed that up with a free kick to put us 3-2 up slightly against the run of play. I though we might pull away at this stage but GAS brought on fresh legs and kept the pressure on and scored again, 3-3. With 15 mins left JJ curled in a nice cross that the GAS GK punched off the head of an onrushing defender to give us the 4-3 lead. This only seemed to create more of a will to win for GAS and they scored 2 more fast goals the second a nice break away and finish from quirin. A tough day for us, we were out fought and defended poorly as a team. Deserved win for the germans, see yee again next year. MOM for the germans was Jan.
STATS
Scoring
Eric Clermont
Shotaro Ichikawa
Shotaro Ichikawa
Opp Own Goal
Michael Klemm
Florian Gädke
Jan Wiechmann
Quirin Regensburger
Mauricio Roa
Assists
Juan Jose Velaz Sanchez
Juan Jose Velaz Sanchez
Man Of the Match
(opponent)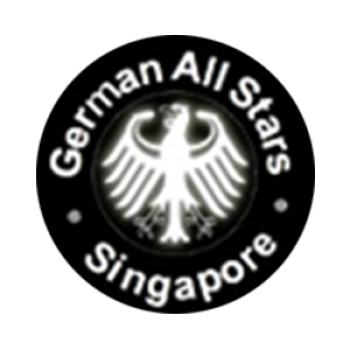 German-Swiss All Stars
Substitutes
Report
What a game!
GAS coaches Micha and Qirin reminded on our strategy that we want to win all remainign games. GAS were fast down 1:0 after good solo from Aioli striker who was fortunate that his shot wnet into the back of the net as GAS goalkeeper Thommy almost saved it. GAS came back strong to score back by Jan and Micha who were receiving strong assists by Viktor. GAS had several good chances in first half time to be up even higher than 2:1 at half time. After the break Aioloi was aggressive and turned around the result into a 3:2 lead within 15 min after half time. But GAS equalized with a strong header by Flo after a corner kick from Micha. Aioli scored again after a freee kick when Thommy tried to fist away the ball which were bouncing back into the net of GAS goal from Alex head. Very unlucky for GAS. GAS showed strong moral and never gave up. After Jan's "through ball" to Basti he firstly hit the post but in his 2nd try he scored his well deserved goal - 4:4. GAS wanted more. Jan played a free kick fast to Qirin who received the ball around center line from where he started his strong solo run with a strong finish to score in the far corner of the goal. Fantatstic game for GAS and any neutral spectator.