Match Review: Gaelic Lions FC vs Hotspurs FC
06-May-2017 15:00
League // Turf City 1

0

0

0

1

0

0
Referee - Johannes Stalenburg // Assistans - N/A & N/A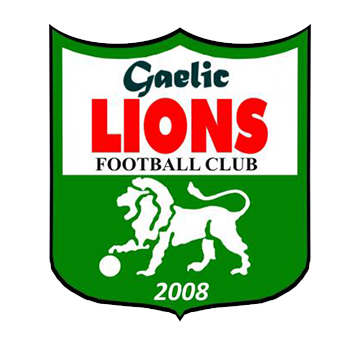 Gaelic Lions FC
Report
A well deserved point
The gaffer was away again but this time it wasn't because he was trying to complete his coaching badges. Instead rumours have been circulating that he was on a scouting mission looking for some young talent to come and join our depleted squad since everyone seems to be getting injured! Hotspurs have been on a good run of late and we expected a tough match. We had a long list of injuries including; Rhino, Lloydy, Ballsy, Rich, Macca (snigger), McHugh. All of whom were actually all secretly away doing some cool weather training for the "Singapore Sixes" tournament in June. Hotspurs started well and scored a goal. My back was turned at the time so I'm not really sure who scored or how but the new lads on the bench said it was a bad one to concede so naturally we should all just blame Anders! We were fighting hard to get back in to the game when all of a sudden Brett turned his man on the edge of the box on slotted home from inside the box. Hotspurs started the second half well and were pressing for a goal. Their right winger, Lionel picked out a cross which was finished well with a clean volley that gave Anders no chance. We had a couple of new Irish lads in the squad who were fresh off the boat. They came on deep into the second half and did a good job. Also coming on after a long time out was Seb who fitted in well and retained the ball really well in the middle of the park. With about 15 minutes to go, Richie Lenton got sent off for telling the ref he made a bad decision... Seriously, I don't even thing he swore! Anyway this allowed us to press high with the extra man and with about 2 minutes left O'Reilly cut in from the right and pinged it into the top corner to salvage us a point! The game was played in good spirit and we look forward to playing Hotspurs next season where we hope to continue our unbeaten run against them!
STATS
Scoring
Brian O'Reilly
Brett Bowman
Thomas Greene
Adam McCarthy
Man Of the Match
(opponent)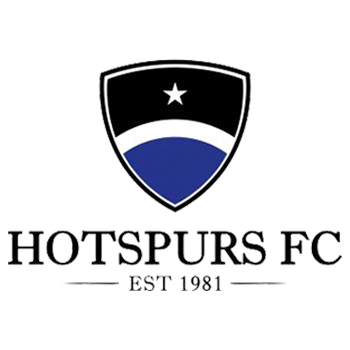 Hotspurs FC
Line-Up
Report
Late heartbreak for Hotspurs
Lions rescued a point in the dying minutes of an excellent back and forth battle at Turf City thanks to a magical long range. This late intervention was a bitter pill to swallow for Hotspurs, who would have climbed to fourth place had they hung on for victory - a remarkable achievement considering they were sitting on a negative points tally five games into the season. In truth Hotspurs looked reasonably comfortable at 2-1 up with ten minutes remaining, until a brace of very questionable decisions saw Tom Greene's men unjustly reduced to ten men. An agricultural foul on Fu Cheng Wei on the edge of Hotspurs' own box was missed, which led to fellow substitute Richard Lenton seeing red for his protestations. A yellow card at the very, very worst would have sufficed. Hotspurs had started the game brilliantly; their early pressure culminating in a deserved goal which has to go down as one of their best of the season. Ali Roseburgh pinged the ball into the left channel for the outstanding Adam McCarthy, whose first time cross was expertly turned in by Tom Greene. However, following the first half water break, it was Lions who seized the initiative and swiftly grabbed an equaliser. It was nip and tuck in a highly competitive second period until an outstanding Lionel Kong cross was turned in by McCarthy. Hotspurs looked well set to grab a crucial win in the race for the top four, until Lions' late strike.