Match Review: SCC Firsts vs Olympique Gaulois Singapore
25-Feb-2017 17:00
Cup Quarter // Dempsey Field

1

0

0

0

0

2
Referee - Tony Curulli // Assistans - N/A & N/A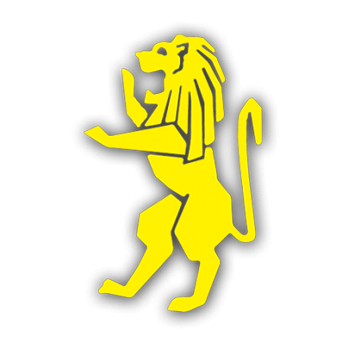 SCC Firsts
Report
One for the Neutrals
Cup quarter final and Daisy's short term managerial debut. 4pm and Daisy began his pre-game routine, greeting the players, looking nervous and sweating profusely. he had apparently just been playing football but few believed him. "We haven't lost the cup since 1920 something…" were the first words of motivation. Little did we know that's exactly what we would be needing 2 hours later! SCC lined up with a few changes from the previous week with players benched for their tardiness. The game started and it was immediately clear that this would be a close game. After the first 20 minutes' nerves settled and SCC began to play with some rhythm and fluidity. Irritatingly OG did the same and were extremely competitive all over the park. There was little to separate the two sides until a foul in the box lead to an SCC penalty which was dispatched by Antho. I feel it is Important to give a specially mention to Colin G who had an excellent first half and helped create a lot of SCC's chances. Enrique too for his skill and ability to take on players. First half ended 1-0. The second half was much the same as the first with both teams creating opportunities. OG's defensive line played extremely well and were able to cut out a lot of the SCC's attacking plays. The OG defence Isolating Duric up top meaning SCC were unable to unleash the attacking force which had been so clinical throughout the season. Sam won a penalty after a clumsy challenge in the box and OG made no mistake in leveling the score. Game on. Both teams saw chances saved with great performances from both keepers and it was looking more and more likely that this game would go to extra time. 1-1 final score and on to extra time. Shortly into the second half a great ball from the left found the OG striker who turned well and slotted the ball into the net to allow OG to take the lead. This was short lived with hutch's header right on the line. Real commitment from the right back and for his efforts, picked up another scar on and T*% of the day. Terry Butcher would have played on #justsaying. With Daisy making all subs SCC were left to play the remainder of the game with 10 men. Which was never going to be easy and made less so with a penalty given against a hand ball in the box. Again, no mistake from OG who leveled the score. Both teams threatened in the dying minutes but were unable to take the lead. SCC came out on top in the penalty shootout. Daisy 1 for 1 - the dream continues... MOM - Chris Meyer for an all round excellent performance and controlling of the SCC back line. An excellent game of football. We look forward to the league re-replay.
STATS
Yellow Cards
Philippe Guerrand
Julien Prince
Scoring
Anthony Garreau
Liam Shotton
Andrew Hutcheon
Anthony Garreau
Liam Shotton
Chris Meyer
Matt Hulen
Nordine Talhi
Nordine Talhi
Hugo Tauler
Remi Tache
Lionel Bastos
Andy Dyne
Nordine Talhi
Man Of the Match
(opponent)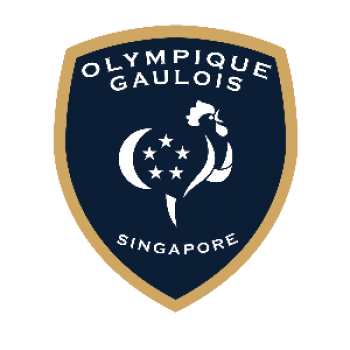 Olympique Gaulois Singapore
Report
Beautiful game of football at Dempsey
SCC in the quarter final of the cup was probably the worst draw we could get but we were definitely up for the challenge after a good recent run in the league and a 2-2 draw in the first league game against them. 2 players missing for the big day but a solid 14 players showed up at Dempsey. Coach Simon line up a 4 3 3 formation with a few surprises which almost paid off based on the game that was produced. Game started with mostly SCC holding the ball and creating a lot of threat especially thanks to their Spanish fellow who was a nightmare to handle. Antoine and Remi could easily tell you more about this. When we though we were back in the game SCC got awarded a fair 1st penalty in the game when Quique started to play with a few Gaulois before passing the ball back to the stricker who got stopped irregular in the box. The same spanish guy made no mistake to convert it despite our keeper touching the ball. 1-0. Game went on, on a high pace with 2 team really trying to play offensive football. Both team had their chances to score but half time ended at 1-0. Based on our first half coach Simon was confident we will get back a score at last 1 goal. Second half was another even story, we both team playing offensive football, and due to the fatigue spaces started to open up. After 25min we got awarded a penalty for a foul on Sam which Nordine converted well despite slipping while shooting. Both team had their chances to claim the win and especially SCC when Enrique was release on the right side and tried to lob our keeper who did well to stay in goal and not go out. Game ended up 1-1 and the spectator were awarded another 2 x 12mins of a nice competitive football game. The first half of the extra time went a bit ballistic with 4 goals scored in 10min. We were the first one to take the lead when Same managed to find Hugo with a beautiful long ball. He controlled the ball, managed to turn and finish it well. 2-1 OG. 3 minutes later SCC were awarded a 2nd fair penalty when Duric was found in the box back facing the goal. He used his body well to turn and Nordine could only pull his shirt to stop him irregular. Another well taken penalty shoot to make it 2-2. 2min later from a corner kick, the ball lobbed everyone and arrived at the second post where Hutch gave everything he got to jump and head the ball into the back of the net to make it 3-2 SCC. On the way he received a kick in the face which ended up in a massive flow of blood lost on the pitch. While receiving the first medical attention his only question was: "I scored the goal right?!". Due to all the changes already made SCC had to finish the game with 10 players only which we started to take advantage off. We pressured high and managed to get a penalty for a handball in the box which Nordine converted again. 3-3. Second half was close, with cramps started to appear in some OG players. He had 2 chances to wrap up the win when Ouss could only head the home just over the bar from a good corner kick, and Ilias had the last chance right on the final blow from the ref, when a corner was cleared just outside the box. He chest it down but shoot straight into the goalkeeper's harms. 3-3 FT. With the light fading away, we started the penalties shoots. To be honest the 10 penalties were really well taken and even when the keeper was diving on the right side, they could never stop the ball. Our third one ended up on the cross bar which gave the final victory to SCC for a few centimeters. A very disappointing and frustrating end of game for us as we really battled hard all game long to push SCC to the limit. But what a beautiful game of football we all have had on Saturday afternoon. Team left proud of the work accomplished and we will definitely come back in a few months to this time get our first historical win over SCC. MOM OG: Everyone could have received the award today, from the keeper for his amazing save on a free kick, to Julien & Unni up front fr a hard work despite the odd. But Nordine and Lio were tremendous at the back to block players like Naoto, Duric, Liam & Enrique. MOM SCC: Enrique was just to good for us and we thanks SCC for substituting him during the game.