Match Review: German All Stars vs TGA Rangers FC
25-Mar-2017 15:00
League // Turf City 2

3

0

0

0

0

0
Referee - Tony Curulli // Assistans - N/A & N/A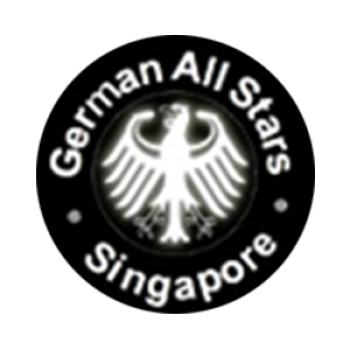 German All Stars
Report
The Quicksand
After a heart fought performance against SCC. GAS put together a solid team as the team would want to perform another solid show against rangers. However, the result was not in favour of GAS. GAS had 2 new signing of strikers where they were sparking in the Attack for the first 20mins. Where clearly rangers were too afraid to Attack GAS and decided to park the bus so early in the game. With GAS not grabbing the opportunity, the first goal came to the feet of a lucky rangers goalscorer which he might need to attend church on Sunday and pray for to god giving him luck to have the ball out of no where to actually score. (Very Unlucky) Next goal was a brilliant goal for the rangers right player who might think that how did his goal even went into the Net where he was actually trying to cross. (Very Unlucky) Half time came and GAS had a motivation speech from our beloved Basti. And it helped the team. GAS attacked the rangers with full desire but eventually could not break through the Defence of rangers. The last goal came from the very last moment where the referee see no problem with the challenge on the save but the linesman provided a penalty to the Rangers player who clearly could not score on one on one but only could score for in a penalty. Overall the game could be better with better decisions but GAS will pick themselves up and move forward. Thanks referee for the game but its not one of those games the referees would enjoyed, where they wish to sit at home and drink a hot cup of Mocha and eat Donut. Lastly, we would like to thank Rangers for the game.
STATS
Yellow Cards
Steffen Schacher
Gareth Chan
Stephan Lutz
Scoring
James Beatt
Jordan Laing
Danny Dean
Assists
Danny Dean
Hiromitsu Nakaue
Man Of the Match
(opponent)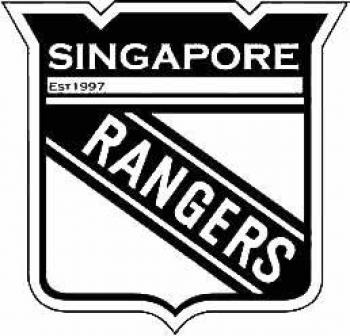 TGA Rangers FC
Substitutes
Report
Keep a clean sheet with German wall
Ranger's usual preparation got worse with bad mood of Turf city's weather, some starting XI and kit arrived late, team sheet was not ready until 1 min before kick-off. Even the team fielded decent squad and expected a quick return to winning way this week after the defeat against french by a hair. One more thing, we missed our lovely sweet manager Nate today due to his work commitment. Nevertheless, the game started at 15 mins late from the schedule with lots of waters all over the pitch. It made Rangers not holding the ball enough and felt stressful until the moment get a kick from opening goal by Mr.iron man JB from Hiro's delivery. Addition was made soon after 15 mins from new combination of Danny and Jordan, epic goal with parabolic form to the net by Jordan added a relief to the team. Must mention is our new goalie Bernd who saved several shots and cross all over the time. First change at half time made Jacko came in for Jordan and added the team more attacking momentum, targeting a massive space in our left. Also new generation Victor made a debut in last 35 mins to put the team back to the water while German strike back. A while ago til the end, JC beckenbauer went into the box after 50 yards of own show and got pen, new striker Danny put that straight in to make it 3-0. Well played lads to get back to the winning way. MoM goes to Bernd who made the German wall to keep a clean sheet today.