Match Review: SCC Firsts vs Olympique Gaulois Singapore
08-Apr-2017 17:00
League // Dempsey Field

2

0

0

0

0

4
Referee - Dave // Assistans - N/A & N/A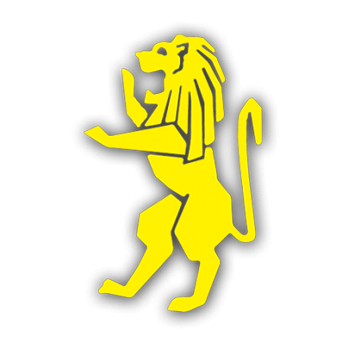 SCC Firsts
Report
Setting the scene for the next game
All we needed on this Saturday afternoon was a win to virtually reclaim the title. We knew it wasn't going to be easy against a very resilient OG Team which always gives us a ride for our money. We also had to do with 3 attacking players as part of our back four which OG exploited well early on. Indeed, despite starting the game firmly on the front foot, we got caught on a counter attack that was finished by a clinical header. 1-0 OG. A dubious offside position was shrugged off by the referee and his assistants who decided to give us the next dozen free kicks in what seemed to be a compensation. We kept on pushing hard and Anto picked out Kike who had been tremendous all afternoon and got rid of his marking before being brought down in the box: penalty. An unlucky Anto took it well but found the woodwork which would eventually earn him the prestigious Tit of the Day award. Seconds later, Kike was at it again and got clipped just inside the box according to the linesman but the referee inexplicably ruled that it took place on the line and gave a free kick. Some say that had he not just given a pen 2min earlier, the line would have not been as deep on the pitch. From that moment onwards, we knew it was going to be a laborious game against a solid team which tried to operate on the counter. After the tea, we came back with the same intent and will to push forward not least demonstrated by a few changes of personnel and formation which saw us ending the game with 3 players at the back. Liam had a couple of chances and Kike and Hulen kept on creating danger without finding the back of the net until Tim recovered the ball from a Gaulois counterattack which ended up in Kike's feet who played a lovey through-ball for Hutch who showed great composure to beat the keeper after a long run and despite the two chasing French defenders. A serie of 1-2s between Iñaki and Kike led to the latter with only the keeper to beat from a tight angle and his chip was agonisingly saved by the excellent French keeper. Congrats to the French who showed good determination and put in a good fight. Not winning today means that we could reclaim the league title in two weeks by getting a result against title-holder Leicester TGA City. MOM was Hutch who stepped in as right back against his fellow countrymen and kept Remi quiet before levelling up the tie when asked to fill Liam's big shoes upfront. Big shout to Zatto, Mike, Hutch and Jack for a decent performance despite playing out of position.
STATS
Yellow Cards
Jack Cullinane
Enrique Sanchez
Nordine Talhi
Lionel Bastos
Remi Tache
Mab Dousen
Man Of the Match
(opponent)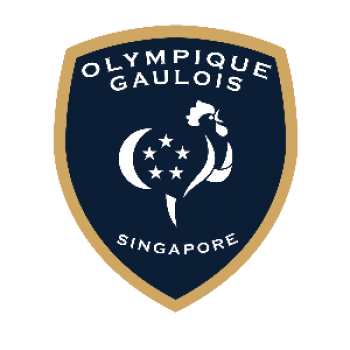 Olympique Gaulois Singapore
Substitutes
Report
Another Draw against SCC
After the no game from OG last week we were eager to show what we are capable of against the most likely futur Cosmo champion. Guys were motivated and clearly a lot more focused during the warm up. We switched to a 4 4 2 formation on Saturday in order to try to contain SCC higher and not rely on our defense only. We opened up the scoreline after 5min, hold it for 80min before SCC equalized with 6min to go and we avoided the worst thanks to a last minute save from Chris. Game started really well for us. Lads were running all around the pitch to contains SCC front line. Strangely SCC defensive line was quite open which allowed us to play some nice through ball and create some danger. And after about 5 min and another good ball in the channel, Viktor managed to beat the offside trap (or not...) to go passed his defender, reach the goal kick line and chip the ball into the second post where Super Sam arrived unmarked and smashed the ball with his head into the back of the net. SCC started to clearly keep the possession of the ball and Quique again was a pain in the a** to handle. His technique lead to an unavoidable penalty. However Chris decided it was his day, and managed to deflect the kick onto the post to keep us upfront on the scoreboard. Later on SCC had another penalty claimed that ended up to be a free kick just outside the box. The shoot was however to high. We were dominated to always managed to have a man to deflect any shoot, and when it was not the case Chris was imperial with some clean catch to make sure SCC did not get the refund. 1-1HT 2nd half was really just the same story. SCC holding most of the ball but lacking some magic in the last pass. We locked the game until the 85th min when counter attacking with 6 player against 4 SCC defender. A miss pass lead to a SCC counter attack and in 1 pass Hutch was found with a long ball over the defense. The newly right back made no mistake to win his duel against Chris and give SCC the equalizer they probably deserved. Hutch revived any French football fan worst memory when David Ginola lost a ball at the last minute of the USA 1994 world cup qualifier against Bulgaria resulting in a counter attack were Kostadinov prevented us from accessing the tournament. SCC kept the momentum and also got the winning goal with Quique again was found in the box and after a few dodge tried to chip the ball over Chris who was on the floor. Coming from nowhere our Keeper managed to clear the ball away and give us a point we deserved. Another great performance against the best team of the league. We remain undefeated against SCC this year after losing in the penalty shoot out twice in the windmill cup and the League cup, and drawing twice in league games. We though that after a 26 years record of 0 victory against them will come to an end today, but it seems that it will be postponed to next season. Overall a very enjoyable game for the people who played it and the ones who watched it. MOM: Ali for a great performance as a right back against Liam and at Times Quique. But it could have also been anyone has the 15 player did their job today. MOM SCC: Andrew Hutcheon Kostadinov.