Match Review: Singapore Vikings FC vs Swiss FC
24-Mar-2017 21:00
League // Turf City 1

1

0

0

0

0

1
Referee - Segar // Assistans - N/A & N/A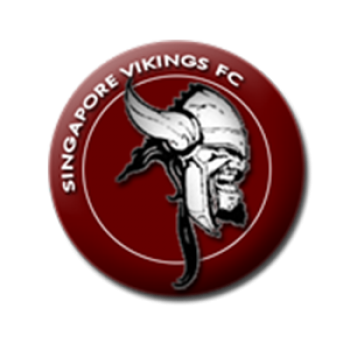 Singapore Vikings FC
Line-Up
Substitues
Report
Vikings Held To Draw
An incredibly humid night saw Vikings play out a 2-2 draw with bottom of the table opponents, Swiss club. An attacking line up, captained by Elbo, saw a wealth of young talent being employed in a 3-5-2 system. Rick started up front with Tommy and Leslie filled a central midfield role. The tactic of getting 'up and at them' early on nearly paid off when after 15 min Tommy fired in but was denied by the upright. Despite Vikings being on top at this point the game was a little scrappy; littered with mistimed passes the game lacked any real fluency. A few chances came and went but nothing in the way of gilt edged until a free kick out on the right was met by US and we were up by one. That should have signalled the start of something for our boys but instead it appeared to poke Swiss into life. A mix up in defence saw a chance go agonisingly wide for the visitors, and as if this wasn't enough to wake us up a moment later the scores were level when our opponents made way down the left and crossed for the centre forward to head in an excellent finish. The rekindled spirit of the Swiss was evident from the sideline and they were obviously buoyed by their equaliser. Further bad news for the Vikings was to follow as Leslie went over on his ankle and had to be replaced by Christain. Two minutes before half time and the unthinkable happened, a strong attack came through the middle and a shot passed beyond our keeper into the back of our net-stunned silence. The half time whistle was duly blown and Vikings quietly made way back for the team talk. The first half had not been a good one and there seemed to be a lacking of the usual Viking spirit, couple that with the excellent efforts of the Swiss and one gets close to the picture. Slight rearranging of formation, and a call for greater effort and desire from the coach rang out in the ears of our boys as they entered the pitch for the second half. A much more assured period of play from Vikings started to see Christian, US and Jesper dominate things in the midfield area and chances started to be created, a much more positive vibe was evident within the team. Panda went close with a header before US was presented with a glorious chance but could only slice a volley wide, It seemed like it was not going to be our night. The two teams continued to play out a tough match and with 20 minutes remaining Jesper was played in with a long ball over the top and was absolutely splattered by a clumsy challenge from an opposing defender - PENALTY! Tommy placed the ball on the spot and calmly dispatched the kick hard and low past the keepers left, scores tied and still time to win it! Despite the best efforts of both teams to push for the three points it was not to be for either of them. A final chance for the Swiss on a breakaway brought about a smart save from Vikings Dutch keeper, who was deservedly voted MOM, ensuring that the game ended 2-2. The final score was an honest result with the game being played in a competitive but fair manner. Thanks must go to the referee, linesman and supporters of both teams for making it a fun night out. Next week will see Vikings play Latini FC, 3 points are a must if we are to continue to challenge for a top three position.
STATS
Scoring
Brian Spietkitz
Thomas Sorensen
Hamza Ben Naceur Gharfane
Joel Terrades
Man Of the Match
(opponent)
Hamza Ben Naceur Gharfane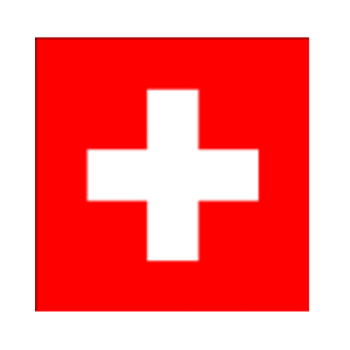 Swiss FC
Report
Friday Night Revival
Message from new management (Cyrill/Joel) was clear on a very humid Friday night: go out and enjoy ourselves. Swiss have nothing to lose, looking at the table, result was maybe already decided before the match. Swiss had a strong team available and despite going 0-1 down kept at it. Edu and Quirin were excellent in the middle of midfield, full of energy, buzzing around, and covering every blade of grass on the pitch. One such run by MOM Quirin ended if a great cross to the middle. Hamza 'the beast' attacked it and headed it over the out stretched arms of the Vikings GK. 1-1 and hey, we are in this game !!! Joel calmly slotted home another attack and we make it into half time, for only the 3rd time this season, ahead. Vikings started to press more, and Swiss were more on the back foot. Despite a change and re shuffle in the defence, and when Vikings got through the excellent Joe was there to save the day. Vikings awarded a penalty thereafter - soft in our views. First the attacker controlling the ball with his arm, and then with the ball at "knee level" tries to head it. Anyway, we didnt have much luck during the season. Have to say that the penalty was well dispatched. Vikings continued to push for the winner and whilst we were probably content with the point, some of us had different ideas. On 2 occasions we could have nicked it with some really nice counterattacks. Joel had a good chance and 1 min before the game, Talant found himself in front of the Vikings goal only to be denied by a finger tip save from the Viking goalie. MOM swiss - Quirin MOM Vikings - goalkeeper Thanks for the game Vikings and sorry to take points from you. If only we had this squad available last 2 weeks and played this way...... Thanks to the officials who sacrificed their Friday night - but i am sure they did not mind, it was after-all, a great game for the neutrals.