Match Review: SCC Firsts vs FC Nippon
04-Mar-2017 17:00
League // Dempsey Field

0

0

0

0

0

0
Referee - Johannes Stalenburg // Assistans - N/A & N/A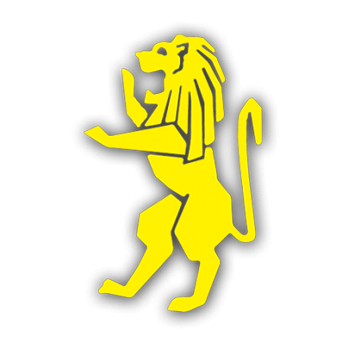 SCC Firsts
Report
"Mister 100%"
With another weekend away for the gaffer, Christopher "Daisy" Day had to face another challenge down at Dempsey on Saturday… Receiving key information until the very last minute from a man comfortably sat at one of the Coven Garden terraces sipping a Pimm's, Daisy started his team talk very confidently, announcing a strong starting 11 as well as sharing some very key information about the opposition such as: "Guys – be careful, these Japanese can shoot". Team talk eventually ended and the players made their way onto the pitch for a solid warm up led by Andrew "I don't feel the pain" Hutcheon. Game started a bit slowly with the SCC squad struggling to find the right pace but this was shortly adjusted when Daisy's boys took control of the ball and started moving it very well across the park. 3 great goals were scored in the first half coming from great combinations between the front 3: Aleks, Liam and Enrique, enhanced by some lovely runs from the full backs: Jack and Jahan. Half-time: 3-0 to SCC Key fact #1 of the first half: Hutch giving away a free kick to the opposition. You would agree that there's nothing unusual about this, right? Wait, did I forget to mention that Hutch was not on the pitch...? Hutch obviously knew what he was doing as he was not going to give away that easily his TOTD award proudly acquired last week … Key fact #2 of the first half: Jack, alias "calf junior", swearing on his life, then on god, that he did not touch the ball with his hand when he found himself lost in the middle of the Nippon's penalty area, trying to play the ball with his left hip… Jack thought for a moment that putting his life and god on the table could change the referee's decision, but none of that happened… Referee then had a look around him and whispered to the SCC players nearby: "this gotta be a nomination for TOTD, innit?" Half-time team talk saw SCC coach Chris "don't you think I look like Ryan Reynolds with this lovely beard?" Day congratulating his squad for the performance in the first half and reinforcing the value of keeping the ball moving to create more chances. But SCC knew the importance of starting the second half strongly and that the first goal of the half was going to be key! SCC rapidly took the control of the second half by keeping possession well but the Nippon squad was not going to give up that easily and started creating few good chances and threatening SCC goal. A couple of great saves were made by Anthony "Ronnie who?" Linehan that kept SCC away from conceding any goal until some fresh legs were sent onto the field: Roscoe "birthday organizer" Plain, Inaki "can't be bothered cleaning my boots" Hew and Andrew "Rambo" Hutcheon. Incredible impact from the bench as these 3 were involved in each of the 5 goals of the second half. A good strike from one of the Japanese youngster saw the SCC clean sheet broken and Adam "I'm considering moving to Thailand" Bowden's anger coming out. Final score: 8-1 to SCC So another great win for SCC being now on a 5-win streak and with short term manager Daisy securing a 100% record so far! Man of the match award goes to Chris Meyer (second in a row - well done mate!) who showcased great composure at the back despite trying a couple of times to beat Hutch at being the angriest man on the pitch. TOTD awards goes to Jack "I swear on my life" Cullinane for his passion and dedication on the pitch Back to the training ground on Monday/Wednesday for SCC in order to prepare the upcoming fixture against Latini FC on Saturday, at Dempsey.
STATS
Scoring
Aleksandar Duric
Aleksandar Duric
Aleksandar Duric
Ross Plain
Ross Plain
Liam Shotton
Andrew Hutcheon
Anthony Garreau
Man Of the Match
(opponent)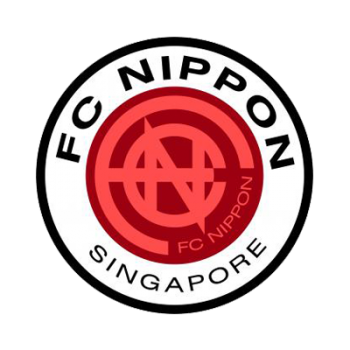 FC Nippon
Substitutes
Report
Could have been better...
Facing the top table team, Nippon had changed formation a bit. We used 4-3-2-1 to make it defensive. But this didn't work well. It became a bit unclear who take who. Some said we showed too much respect to the opponent. We should have use same system as usual. This gave SCC striker a bit of space and they did not miss it. SCC took initiative of the game most. Our only hope was young 18 years old rookie Ryosuke's goal. 5: Akou had two chances. His shot was a bit out of the goal. 10-45: SCC took control of game and scored 3. 45-60: SCC took initiative but Nippon created several chances like Nakasuji's shot. SCC GK great save s prevented. 60-75: Nippon slowed down due to the heavy pitch. SCC added two. 80: Akou's pass found free Ryosuke. He dribbled and made great goal shot. 80-90: SCC added several goals.