Match Review: Olympique Gaulois Singapore vs Swiss FC
11-Feb-2017 17:00
League // Turf City 1

1

0

0

0

0

1
Referee - N/A // Assistans - Ong & Ruslee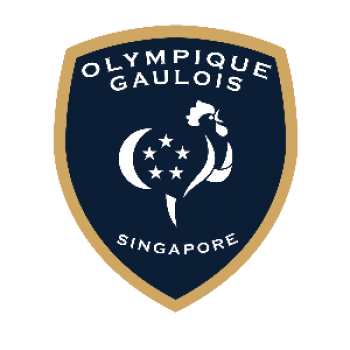 Olympique Gaulois Singapore
Substitues
Report
Good win against a much improve Swiss side
An important 3 points taken on Saturday against a much improve Swiss side with 6 new players on that day. Game started well for us with a good possession but we struggled to win the midfield battle against a very compact team. After 20min Nordine battled hard to get the ball back and got into the box where Toudi was late and tacled him down. We all stopped playing expecting a clear penalty and the ball ended up on Max, who was waiting for the whistle. Though the ref did not blow allowing the Swiss defense to clear the situation. After a few minutes to heal Nordine, the game resumed and on the counter the Swiss released a long ball over our defense. Mab ran toward it and protect the ball for Chris who went out of this line to catch it. Though the swiss striker managed to be a bit quicker and put his leg just in front of Mab to push it into the back of the net. We managed to equalized thanks to a nice ball from Nono who found Sam into the box. A nice chest down to then dribble the keeper and finish it. 1-1 HT. Second half was another close challenge. Despite Swiss having a few chances, they were always close a break in midfield. On our side we manage to put the ball a bit more in the box, with multiple crosses which eventually end up with a Swiss missing a clearance. Ball bounced into Max G who this time made no mistake to give us the lead. 10 min later we scored a 3rd one from a nice passing action involving Max S, Remi and then Hugo who got the ball turned and released Ouss into the channel. He won his vs against the keeper to make it 3-1. Swiss battled hard to stay into the game and eventually scored a 2nd one with 8min to go but could not get a 3rd one. A important victory to stay within the mid table group. A 5 unbeaten track record so far, and we hope to keep it that way next Friday against casuals who are also in needs of points lately. A fair ad pleasant game overall. MOM to Ouss: for heading 2 balls in the game and scoring the important 3rd goal. MOM Swiss: Their new stricker / bull upfront who caused us loads of trouble and scored the first goal.
STATS
Scoring
Labib Oussama
Maxime Galinier
Samuel Heraud
Jonathan Serrapica
Hamza Ben Naceur Gharfane
Man Of the Match
Hamza Ben Naceur Gharfane
Man Of the Match
(opponent)
Hamza Ben Naceur Gharfane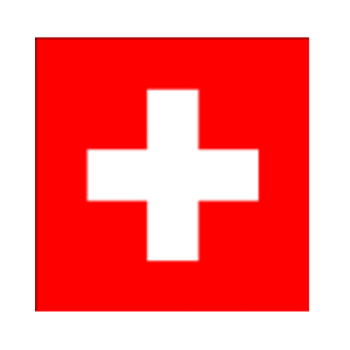 Swiss FC
Substitutes
Report
Swiss vs OG
Another good display without any rewards, at least in terms of points ! Was great to see our new signings integrate with the team and bonding quickly. Team spirit, despite the league table position and a few departures, has definitely been on a rise. Sad that we couldn't send Dimi off with a win and was unfortunate for him as well with regards to OG 2nd goal. Thanks Dimi, you have been a real asset and machine (both on and off the pitch). Same for Alex who made a massive impact in his first 2 games only to suffer a heartbreaking ACL injury. We will miss you both and see you soon ! Meanwhile, as OG rightly said, the game was rather even and a tight affair at times with both teams cancelling each other out. We felt we had a chance before the game given our available squad, but despite OG playing a decent game, lady luck was not on our side again. Great poachers goal from Hamza to give us the lead. Looking forward to seeing more of him in the coming season.... 1-1 halftime after Sam's equaliser Really unfortunate incident gifted OG the lead while they quickly added another when we opened up looking for the equaliser. JoSpeed made it 2-3 with minutes to go after a great run from Morgan. We need to continue this way and the points will come ! Mom Hamza Kudos to Joel and Cyrill who both ran 10 km Viper Challenge in the morning. Rumours has it that coach Kamsadi now wants everyone to start Saturday morning with a 10 km (+obstacle) run.