Match Review: FC Nippon vs German All Stars
21-Jan-2017 15:00
League // Turf City 2

0

0

1

0

1

0
Referee - N/A // Assistans - Tony Moore & Andrew Kee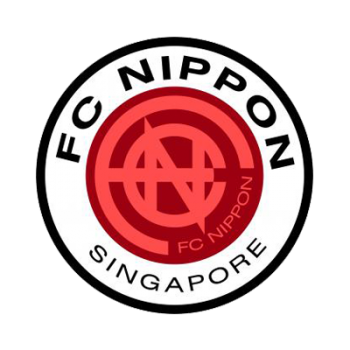 FC Nippon
Report
Good gentle under dog
We controlled the game much more than GAS but the result was out of our controll. 1-10: Despite the bitter results of recent games, our motivation was high. We had several chances at the biggining. 14: Yusuke did not overlook GAS defender's blunder. (1-0) 21: Our Mf sent a ball behind GAS defender, Kei made loop shoot. 27: Yusuke kept the ball, he attracted GAS defender's eyes and passed to Mochi. His shots were not precise in this game. 41: GAS got equalizer from a counterattacking. (1-1) 51: Nippon FW made shots and loose ball went out in front of Hase. His beautiful middle range shot made us go-ahead goal. (2-1) 62: Frustrated GAS GK got a red. 65: Nama got a red by obstructing GAS FW dribbling to our GK. A red seems too much for this foul. It was outside of the penalty box and was not seriously critical situation. It seems the referee tried to take balance. 66: GAS got the equalizer from the FK. The free kick itself didn't go in but GAS got loose ball. (2-2) 66-90: GAS did not controlled the game but number 13 (previous Latini MF) was keep doing his hard work to make chances. We gave 2 goals by his effort. We are being gutless good looser.
STATS
Scoring
Yusuke ISODA
Wataru HASEGAWA
Bastian Wolff
Michael Klemm
Michael Klemm
Andy Diestelmas
Assists
Michael Klemm
Andy Diestelmas
Bastian Wolff
Man Of the Match
(opponent)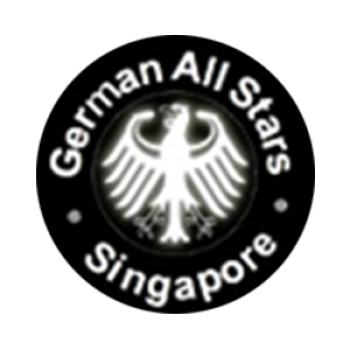 German All Stars
Line-Up
Substitutes
Report
Eeventful game with Happy end for the Germans
Good football weather with medium rain. Nippon came better into the game and GAS struggled to keep the ball in their own rows. It was about 15 minutes when Jan was put under immense pressure in the own half and that resulted into a pass to the Nippon's striker who then scored. No chance to save it for Tommy who had an excellent game. GAS mostly tried it with long balls and it was Andy who managed to score the 1:1 for GAS about 30 minutes into the game. Nippon could have scored another two goals but Tommy kept GAS in the game. In the halftime Ogu came on the side for Marius and Stephan moved into the right defense. Shortly after the halftime Taka injured his shoulder but the match continued. This resulted into a good attack over the left side, which had no defender for the time being. The 2:1 for Nippon followed with the finish of the attack. Victor came on for Taka thereafter. Oscar also came on for Valery who had a good debut for GAS. About 60 minutes and Tommy, already on a yellow card, saw a yellow red card. Uncontrolled emotions and overreaction are probably the easiest way to describe it. Matze (Lezsi) went in goal and had a few excellent safes, including a one on one. Crucial situations that kept GAS in the game. About 65 minutes played, there was a long ball to Andy and it was one of the defenders who brought him down which was penalised with a red card as he was the last men. After the subsequent free kick and another shot into the box were blocked, the third attempt was successfully converted by Micha. 70 minutes and Basti was fouled in the box and a penalty was given. Micha scored the 3:2 In minute 75, a flat pass from Victor found Basti in the box who then quickly turned around and scored the 4:2. 78 minutes and Lezsi twisted his knee during blocking of a shot on goal. Basti went into goal and after 5 minutes in goal he also had his first good action with a superb block. Good shoot on goal from Nippon in the last 5 minutes and it went a metre beside the right post. Thanks to Nippon for a fair game and a fantastic game from all four goalkeepers.