Match Review: Gaelic Lions FC vs Olympique Gaulois Singapore
29-Oct-2016 17:00
League // Turf City 1

3

0

0

0

0

5
Referee - Ruslee // Assistans - N/A & N/A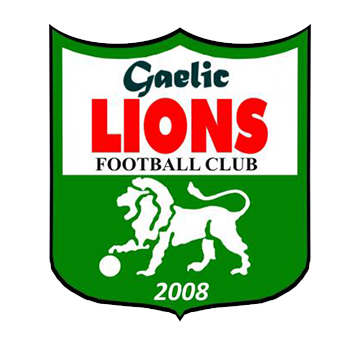 Gaelic Lions FC
Report
An evening at the Oscars
With the Lions still missing a number of players due to the Asian Gaelic Games (the gaffer had to start FFS) and our ongoing injury issues did not help in our preparation for another tough league fixture. We have had a terrible start to the season and needed a good performance to change our luck. The first half was a cagey affair with both teams creating half chances and some incredible play acting which bordered on comical. The French took the lead through a well taken goal. Some excellent one on one saves from Anders kept us in the game before Kike won a penalty which Ballsy dispatched to equalize before half time. We started the 2nd half well but a few lapses in concentration and we were punished by well taken goals to finish the game off. We need a lot of soul searching and off the field work to turn around a tough start to the season. With a 2 week break due to the Asian Gaelic Games hopefully we can come back refreshed, injury free and put a run of results together to get our season back on track.
STATS
Yellow Cards
Simon Lloyd
John Mescall
Kike Perconig
Philippe Briat
Nordine Talhi
Matthieu Cencig
Julien Prince
Labib Oussama
Scoring
Julien Prince
Samuel Heraud
Remi Tache
Nordine Talhi
Assists
Francois Bazin
Matthieu Cencig
Matthieu Cencig
Samuel Heraud
Man Of the Match
(opponent)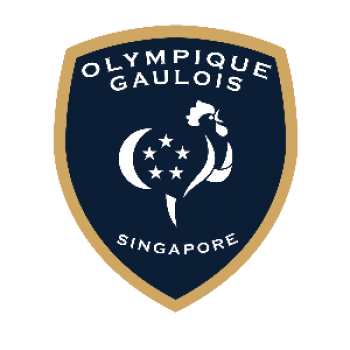 Olympique Gaulois Singapore
Report
Become a team again
This week Chris insisted on having each player questions himself and worked on having OG be back as a team and not a list of individuals. We needed this and the result has been immediate. Some key players were missing but still a strong squad was aligned incorporating new chaps with Baptiste and Julien. We were immediately focused on our football and started created some chances. Julien was constantly creating danger on his left wing, and the trio Sam-Math-Nourdine launched interesting moves. Finally after 30 minutes, we got back the ball in midfield and Francois was found to immediately sent Nourdine who nicely finished the job. Unfortunately we could not kill the game. Andy got a few chances but missed the last touch. On the contrary, we failed stopping regularly a counter attack and conceded a penalty. Half time 1-1. The second half showed a more balance game with a strong midfield battle. Gaelic were launching several attacks but our defence composed by Phil, Mab, Ouss and Max was really solid throughout the game and blocked all attempts from Gaelic with our goal keeper Baptiste being irreproachable. After 10 minutes, Mathieu found nicely Sam who launched a perfect top corner shot. Fresh players then gave us a new dynamism with Remi, Max and Philippe joining the game. Finally Julien saw his efforts awarded by one goal and Remi who was in all good opportunities in second half scored a beautiful solo goal to close the game. A great team victory (message received Chris!). Few players (Mab, Julien, Math, Sam) to reward but this time Sam will get the MOM! Thanks Gaelic for the game and good luck for the rest of the season.